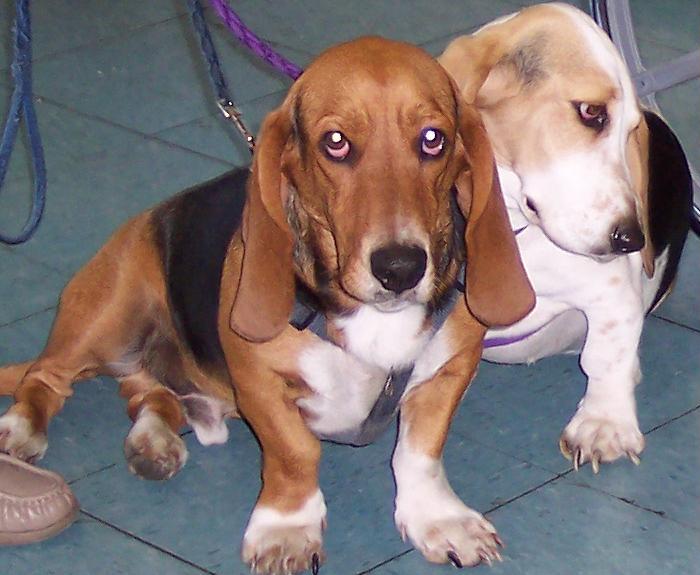 Our newest "ambassetors" of good will... They brought a lot of extra energy to our 7, 8 and 9 year old basset family. We have 3 old puppies now... who get along great with their new younger brother and sister. (Chester, who joined the family November of 2003 loves everybody.)
Although Chandler looks and acts a lot like a miniature version of Charlie with many of the same mannerisms, he is far quieter.
Chandler - our miniature Charlie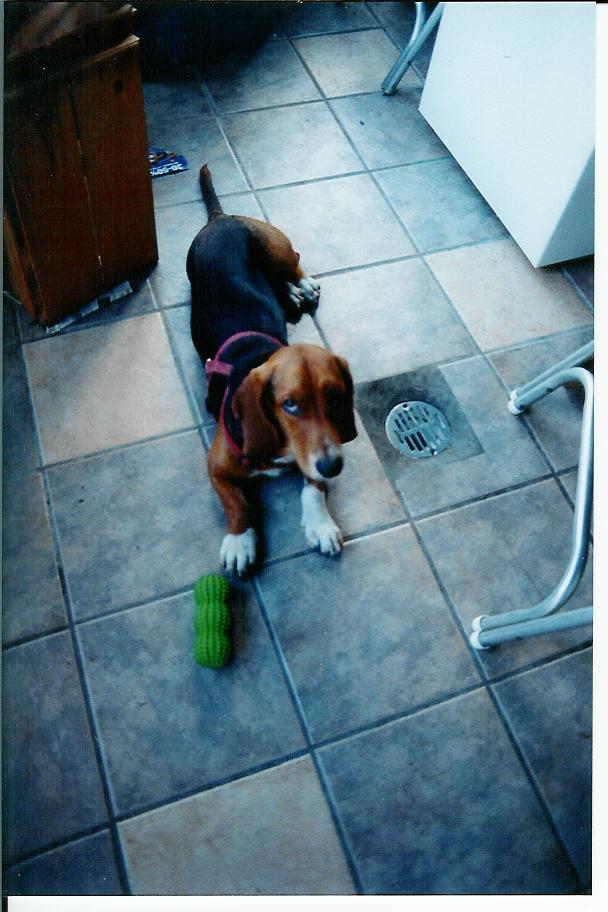 Barely two years old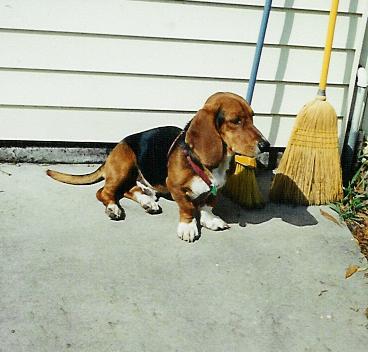 Chandler was supposedto have had cancer when he left the shelter, but antibiotics cured his bruise... That was a real blessing for us to have him heathy without having to go through years of treatment for a disease so life threatening.