The little old ladies both fell in love with Emigdia in Haines City Health Care Center and wanted to stay with her rather than coming with us.
Knee-hi with Emigdia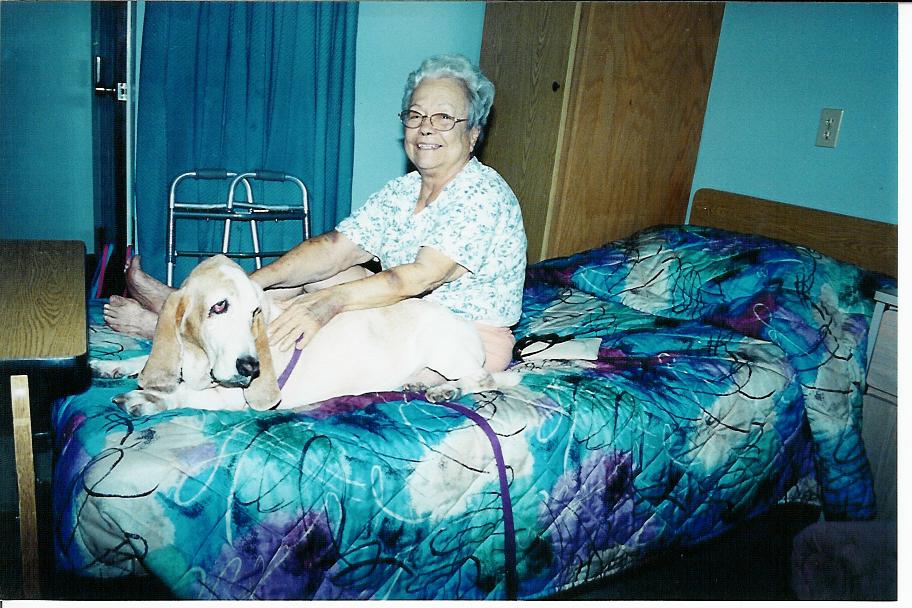 Lilly with Emigdia
Knee-hi - Hampton Court - Haines City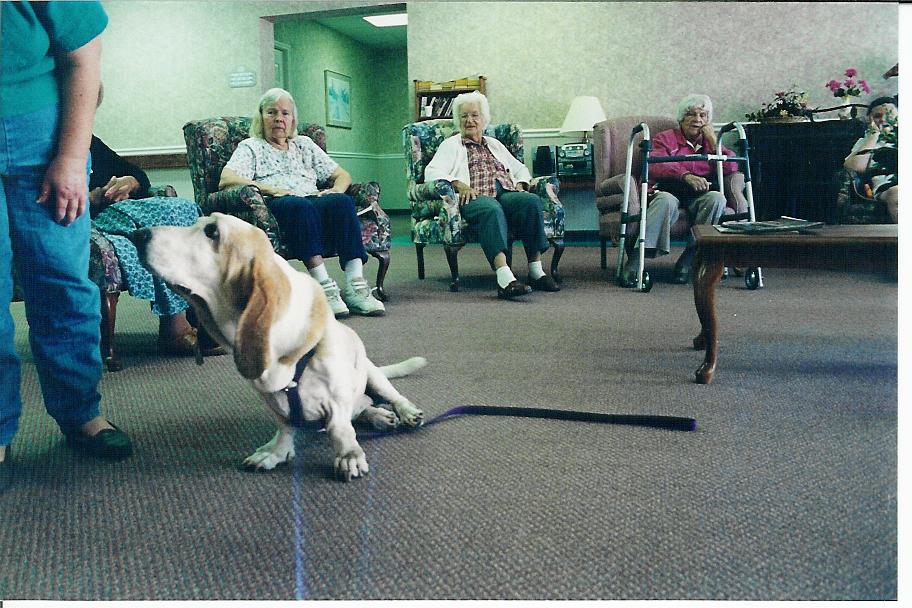 She likes an audience
Lucy with "Uncle" Warren Bourassa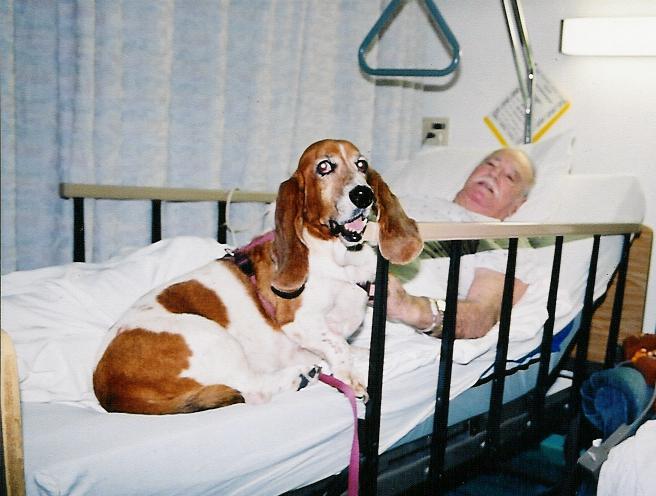 Bishop Gray Inn - Davenport Florida
These were our First "Therapy Dogs".
Now, they have all retired and let the youngsters take over the visiting duties.
Cleo's new Mom takes Lady Bug visiting now also.