Cleo came to us with quite a history of living in various places. When we were forced to find another home for her, we later discovered that she had found a new temporary home for herself. After coming back here for a while, Lilly and Cleo could not get along. We finally found the best possible home for her... with a very loving and devoted family who can be seen in the pictures below.
On the left is her new Mom - below is her new Daddy.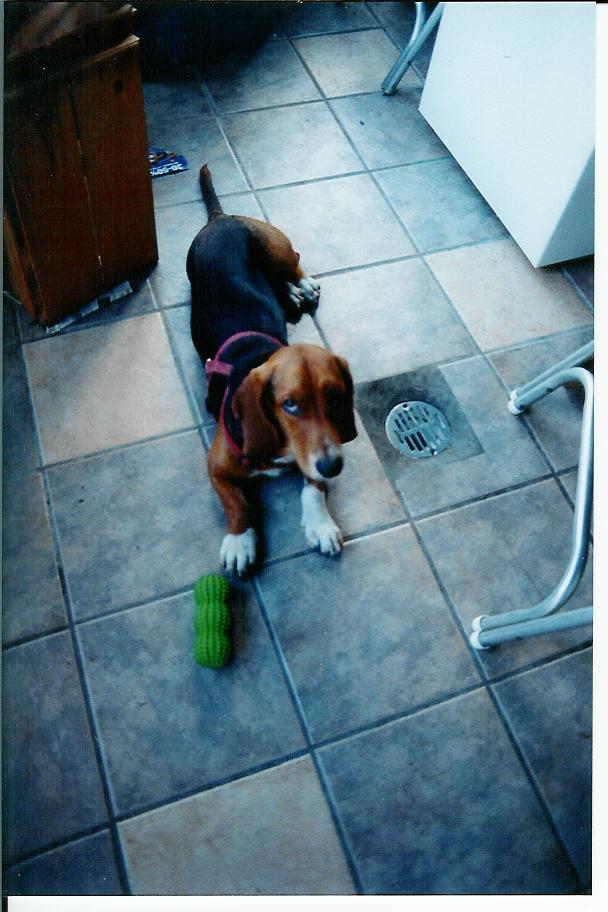 Chandler soon after joining our crew
Chester was found in the Marion County (northern Florida) Shelter on death
row by a nice lady who didn't want him to be put down. At seven, he was too old to be adopted from animal services. No one wanted him for a pet...